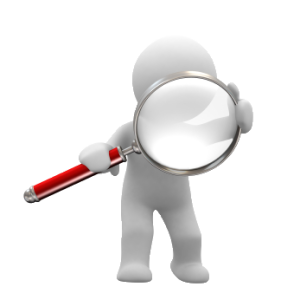 2017 has been another incredible year for the Band. We started the year with a new Musical Director and made our first ever appearance at the NW Regional Brass Band Championships in Blackpool in February. We came 2nd and secured not only promotion from 4th Section to 3rd, but also a place to represent the North West at the National Brass Band Championship Finals in Cheltenham in September where, despite a somewhat disappointing result (we came 10th out of 20), the Band had a fantastic weekend. Having now heard the recordings of our performance we can honestly can say we couldn't have asked for anymore. The whole process of preparation, rehearsal and performance was a fantastic journey for the Band, one which under the guidance of our inspirational MD Adam Taylor, we look forward to continuing.
Aside from this we made our annual trip to Saddleworth and Tameside on Whit Friday where we competed in the world famous Whit Friday March Contests. An early start meant we were able to compete at 6 villages in all and we were delighted to come away with 6 first prizes!
Away from competition we have performed a Rock Concert, joined in with the Beatles celebrations, undertaken a sponsored play for a full 24 hours, performed summer concerts in Vale Park, New Brighton and Botanic Gardens, Southport, had our first Band Wedding and much, much more.
We are also delighted to have started to build a relationship with Walton Salvation Army Band with whom we were able to make a joint Harvest Festival celebration performance. We look forward to more collaborations with them in the future.
As the year drew to a close, we enjoyed a busy Festive Season of Concerts which commenced with our Christmas Fantasia performance at the Capstone Theatre where we were once again delighted to be joined on stage by Ali White and the wonderful children of the Sudley Junior School Choir.
We also performed at both of Simon Rimmer's (celebrity chef and star of Strictly Come Dancing) local Restaurants – The Elephant, Woolton and The Viking, West Kirby; West Derby Golf Club; Hunts Cross Community Garden; The House, Woolton; Liverpool One; and we were honoured to take part in two concerts with Sing Me Merseyside and the wonderful Mezzo Soprano Danielle Thomas in the Concert Room at St George's Hall.
2018 promises to be a busy year as well. There'll be more Contests – this time as a 3rd Section Band. And plenty of concerts too including our Spring performance here at Capstone Around The World In 80 Minutes. And we are also looking forward to working with world renowned Composer/Arranger Bill Connor.
The New Year also sees the official launch of our supporters group Friends of Allerton Brass which we hope will be a great success – early signs are good and thanks to all those who signed up over the Christmas period.
Tony Jackson,
Band Chairman