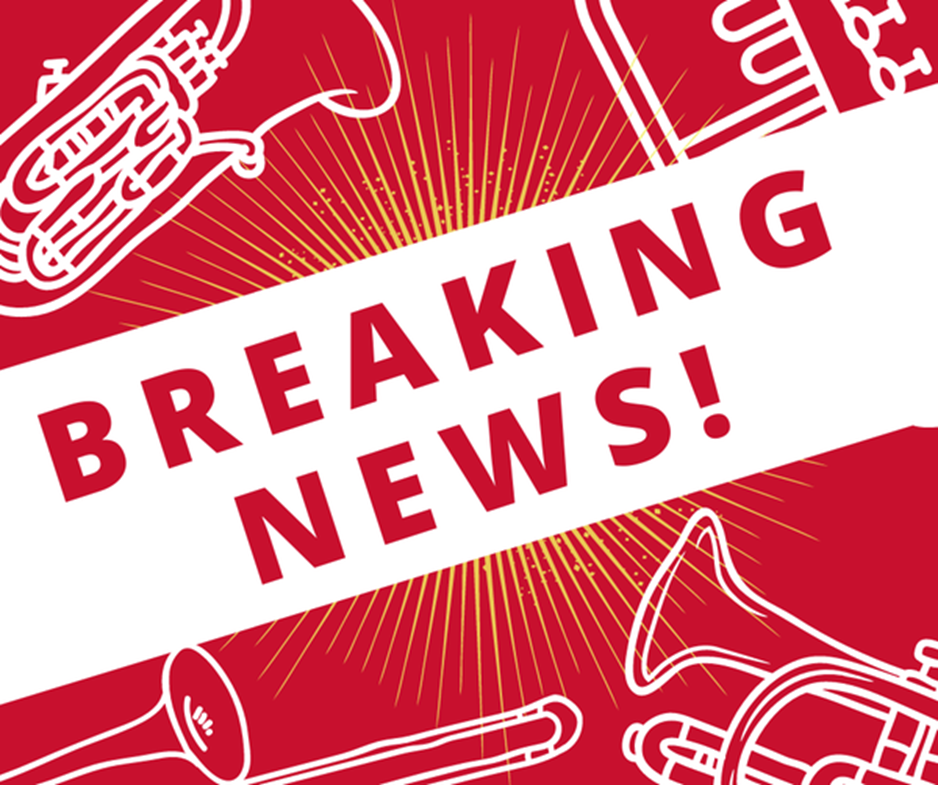 It is with very mixed emotions that we confirm our MD, Adam Taylor, will be leaving the Band soon having already taken up a new position as MD of the Freckleton Band.
Adam was appointed MD of Allerton Brass at the end of 2017. He has had a major impact on the Band and its development during his almost 5-year tenure. Under his guidance and leadership we have had numerous memorable Contest performances including two appearances at the National Finals progressing from Brass Banding's 4th Section to the 2nd Section and have undertaken so many memorable and varied concert performances and engagements. Latterly Adam played a huge part in the Band's selection and appointment as one of only two Affiliate Organisations to the Tung Auditorium situated in the University of Liverpool's brand new Yoko Ono Lennon Centre. His last official engagement with us will be at this great venue on 15th October.
Whilst we are clearly sorry to lose Adam we are extremely grateful for all he has done and all of his achievements with the Band and we are delighted that he has been successful in securing this new appointment. We wish him well for the future – our loss is Freckelton's gain.
Adam's departure does however give us the perfect opportunity to promote from within and we are thrilled to announce that Mike Jackson has been appointed as our new MD. Mike will take the role on full time from the middle of next month and is currently working closely with Adam to ensure a smooth transition.
It was Mike who formed this Liverpool Brass Band back in November 2013. He has been our principal Euphonium from the very start and has also been our Assistant MD for some time now. Without Mike's vision, drive and determination Allerton Brass would simply not exist. It is only fitting therefore that he should have this chance to lead the Band from the front. Mike enjoys the Band's full support and we wish him well as we all look forward to the next chapter in our development.
Tony Jackson
Chairman